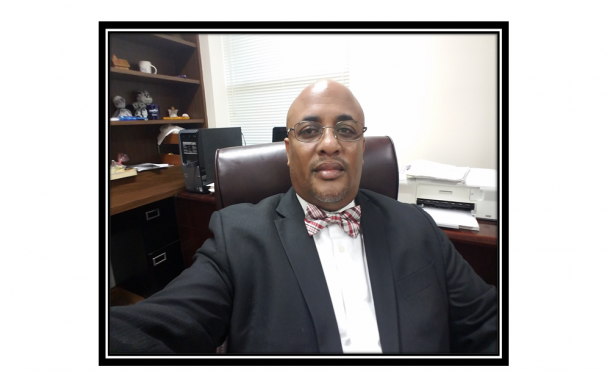 John J. Mills
Born and raised in the island nation of Jamaica, he became a member of the Seventh-day Adventist Church in the year 1990.  He migrated to the United States in 1992 and enrolled in Oakwood College, Huntsville, AL in 1993.  Pastor Mills graduated in 1998 with a B.A. in Theology.

His call to the ministry urged him to continue his education at Andrews University, Berrien Springs, MI.  There he earned a Master of Divinity degree in 2001.  Pastor Mills is currently pursuing a Doctor of Ministry degree in Organizational Leadership, also through Andrews University.

One of his favorite Bible passages is "For God did not send his Son into the world to condemn the world, but that the world through Him might be saved" (John 3:17).

Pastor Mills is married to the lovely Genieve and together they have two children, William and Kelsie.  Pastor Mills and his family love the Lord and are committed to His service.